The following procedural chart makes it easier to see the relationship between PERM labor certification and immigration petitions for most EB-2 and EB-3 categories.
PERM Procedure

Post-PERM Immigration Petition Procedure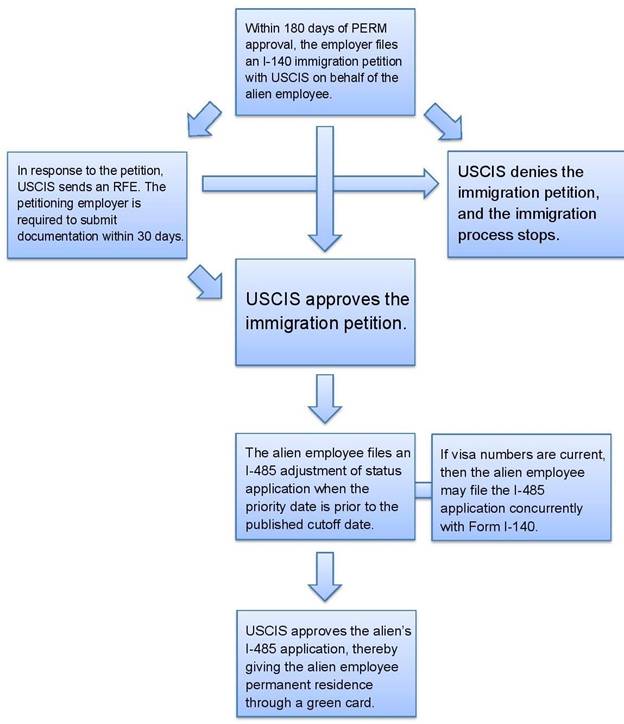 Overall, PERM labor certification is an extremely complicated and time-sensitive procedure. We recommend that you consult with an experienced immigration attorney. Over the years, Zhang & Associates has successfully handled hundreds of PERM cases. If you would like to contact us, we're available by phone at (713) 771-8433, or you can visit us at one of our eight U.S. locations. We're also conveniently available by e-mail at info@hooyou.com. Our attorneys will use their experience, expertise, and teamwork to ensure the highest quality of service for your PERM case.
For more detailed information on PERM labor certification, including minimum requirements and USCIS policies, refer to the following links:
Updated 04/14/2017